'MIDSUMMER MEMORIES' CONCERT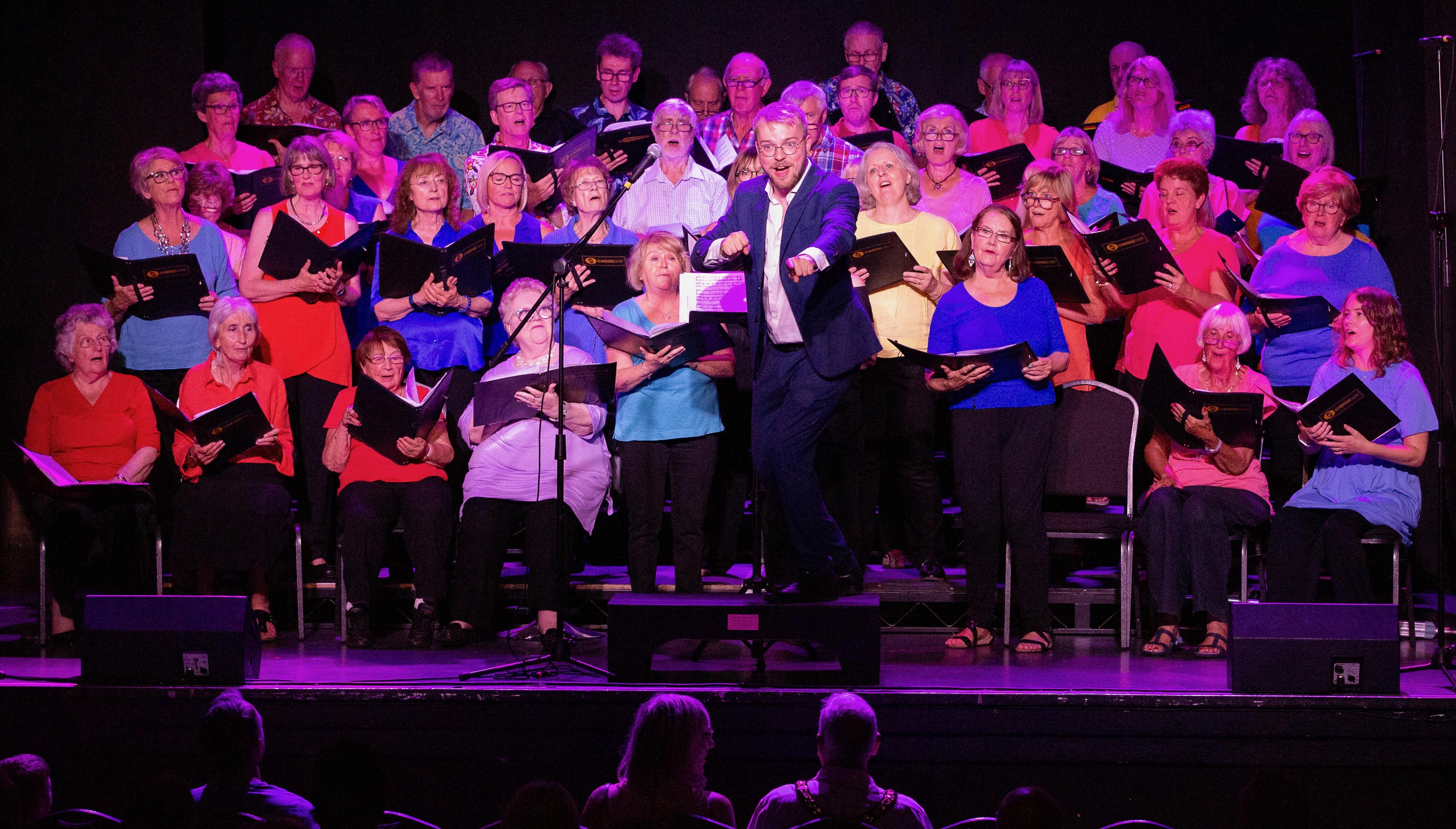 | | |
| --- | --- |
| Type of post: | Choir news item |
| Sub-type: | No sub-type |
| Posted By: | Sara Cushing |
| Status: | Current |
| Date Posted: | Tue, 26 Jul 2022 |
Just days after the hottest day on record, Elmbridge Choir brought warmth and nostalgia to Esher Theatre on 23rd July with a concert jammed full of amazing songs!

MD Hugh Beckwith took charge as our members sang their hearts out to a range of wonderful, memorable tunes - from Stevie Wonder's "Isn't She Lovely" to John Rutter's "For the Beauty of the Earth" and an incredible, complex, lyrical arrangement of Abba's "I Have a Dream". We went a cappella, too, with a rousing African number, "Uthe Wena", and a haunting rendition of the Ukrainian "Tebe Poem".

Elmbridge Choir loves to raise awareness and funds at its concerts for local good causes and our beneficiary this time was Surrey Care Trust's Swingbridge Boats. Two beautiful narrow boats are worked by a team of volunteers - including one of our very own members - to help provide a wonderful experience for young people, community groups, the elderly, families and those with mental health issues. Their outings offer the opportunity to enhance wellbeing with the soothing gentle speed and tranquility of travelling on water.

We were absolutely delighted to be able to raise £614 for this worthwhile and life enhancing cause.

Now we're off on our summer break. We'll resume rehearsals at the end of August - when Christmas will be firmly on the agenda!