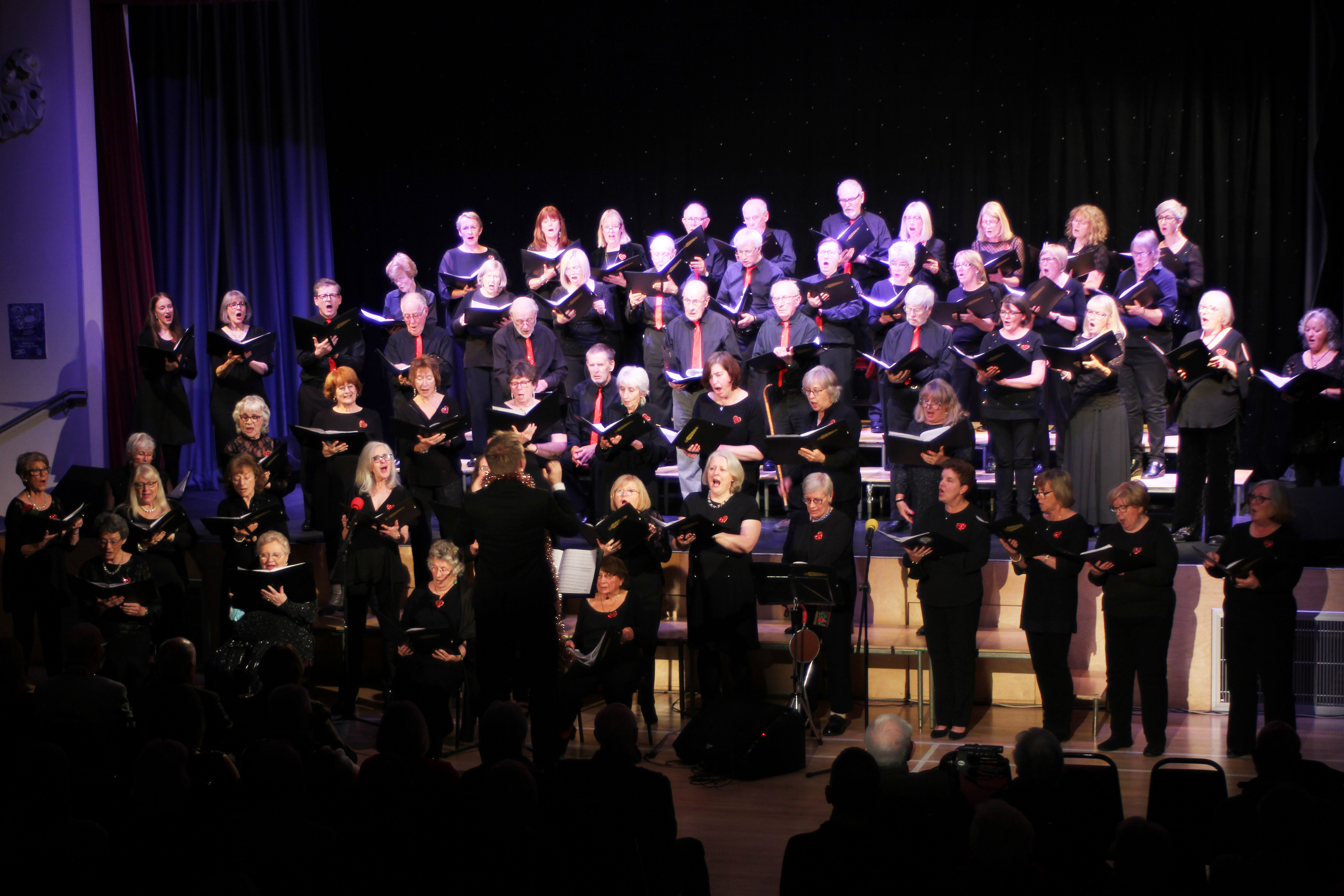 After the Covid-enforced quiet of 2020 and (most of) 2021, the last few months of the year seemed to whizz by in a frenzy of activity!

We resumed face-to-face rehearsals in September, rehearsing enthusiastically for our first public performance in two years. "Voices Together at Christmas" took place in Addlestone Community Centre on Saturday 4th December, performers and audience once again enjoying the thrill of live choral music. Elmbridge Choir's Musical Director, Hugh Beckwith, excelled in his debut public performance, bringing out the very best of the choir and engaging with the audience with charm and humour.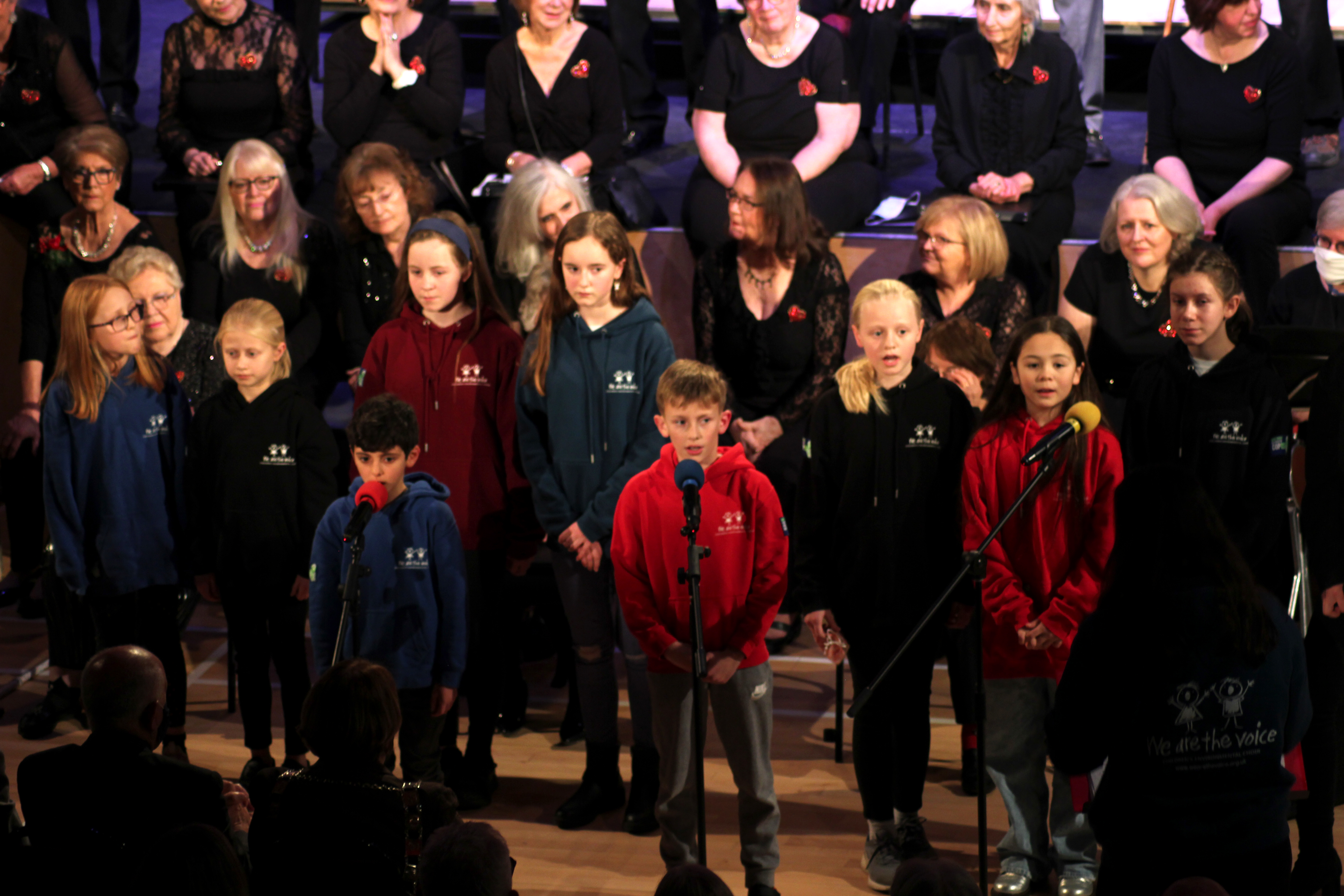 The concert was shared with Elmbridge Ladies Choir, as well as our guest choir, "We Are The Voice". This children's environmental choir were very well received by us all as they performed a selection of their inspiring and moving original songs about climate change.
We were delighted to welcome Cllr Elaine Gill, Mayor of Runnymede, and her consort, Harry Gill, and the Mayor and Mayoress of Elmbridge, Councillor Tony Popham and Mrs Jo Wright. Both Mayors spoke passionately about their love of choirs, and said how moved they had been by the children's performance.

At our final rehearsal of the year (well, more of a social really!) we were pleased to be able to present the concert's retiring collection of £160 to Niamh Clune, the founder of "We Are The Voice", which we hope will enable them to continue singing their incredibly important message.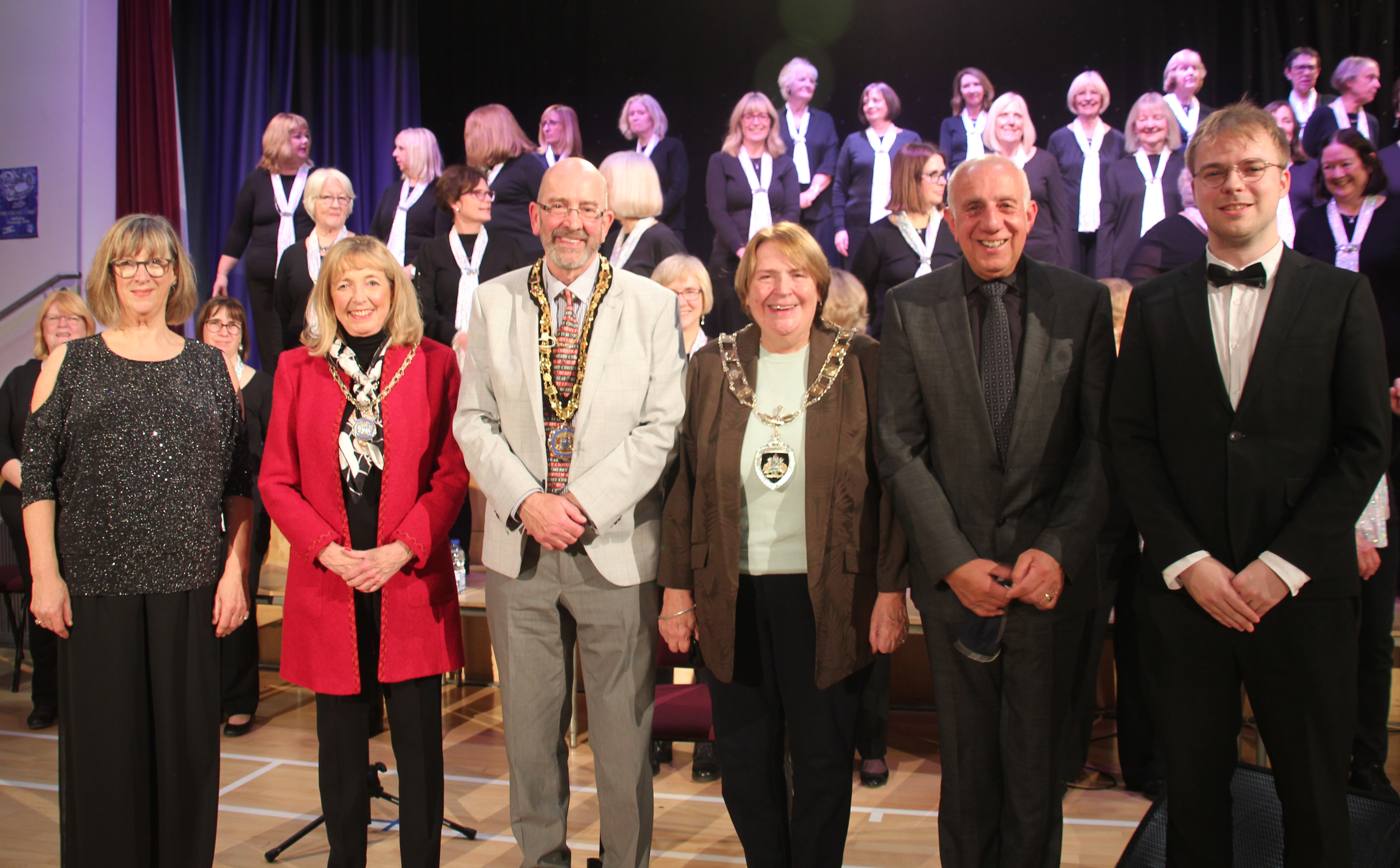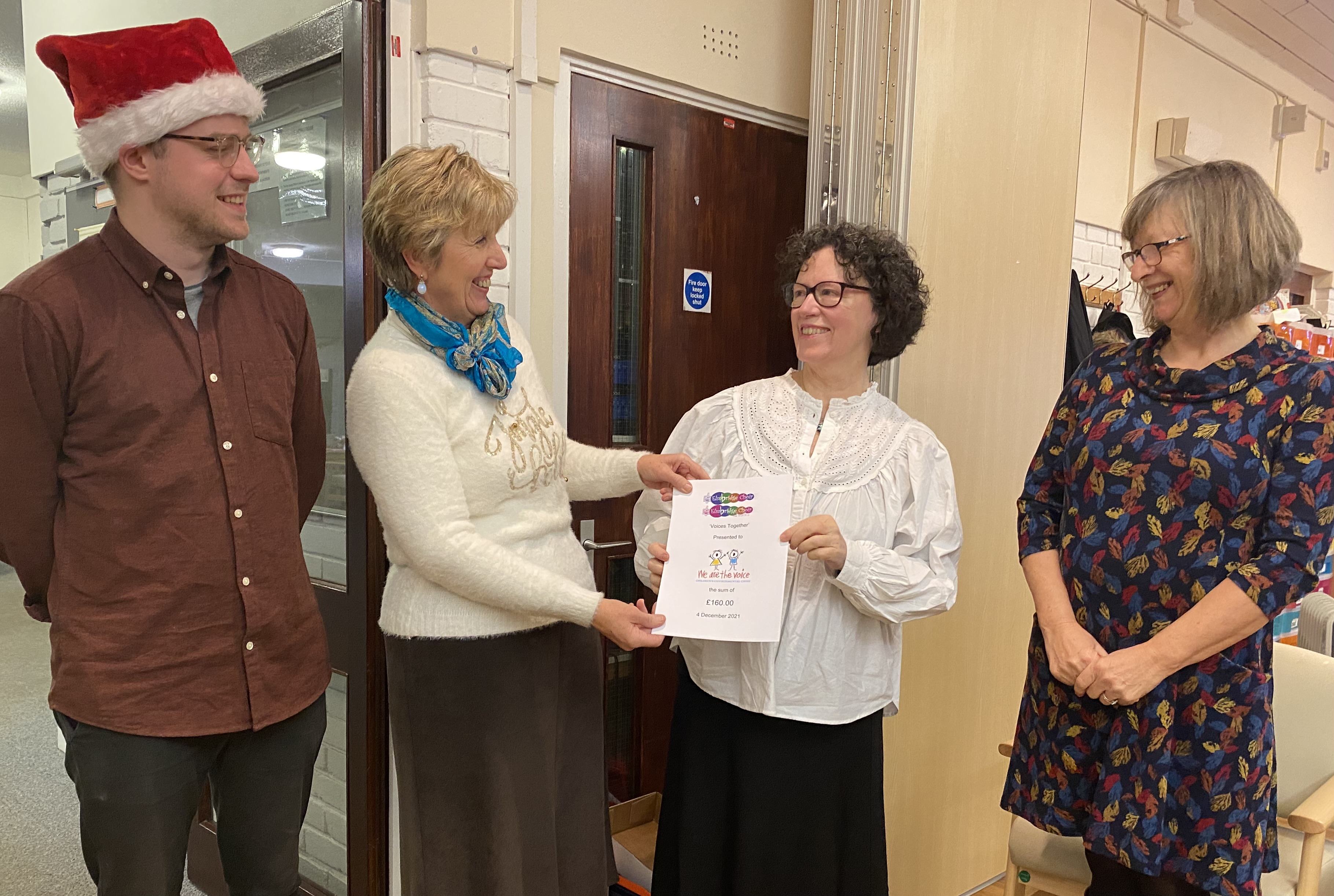 Later that week, on a quite gloriously sunny, crisp Winter's day, members of Elmbridge Choir enjoyed a stroll around Painshill Park, followed by a delicious cream tea. Thank you to the social team for organising this Christmas treat!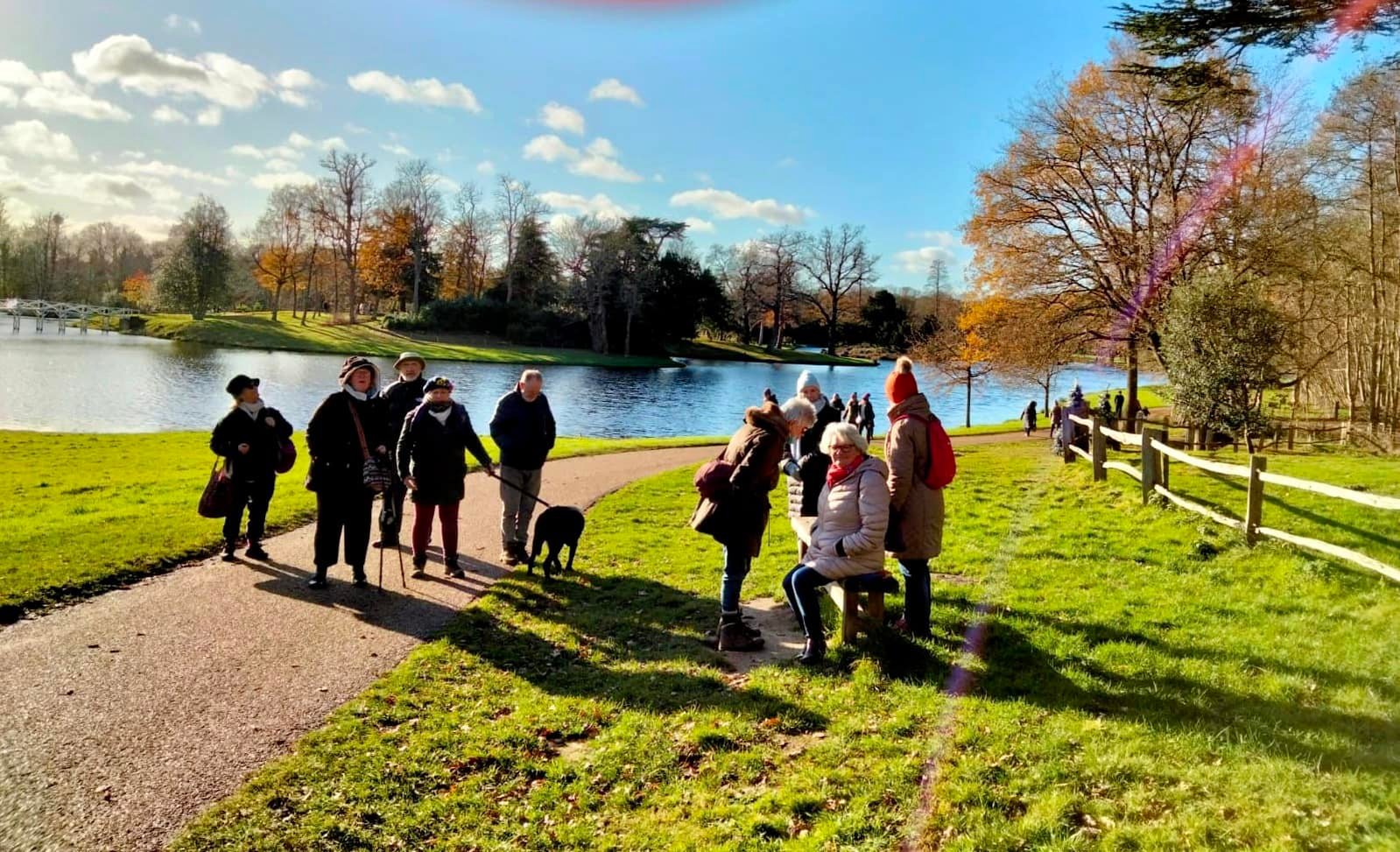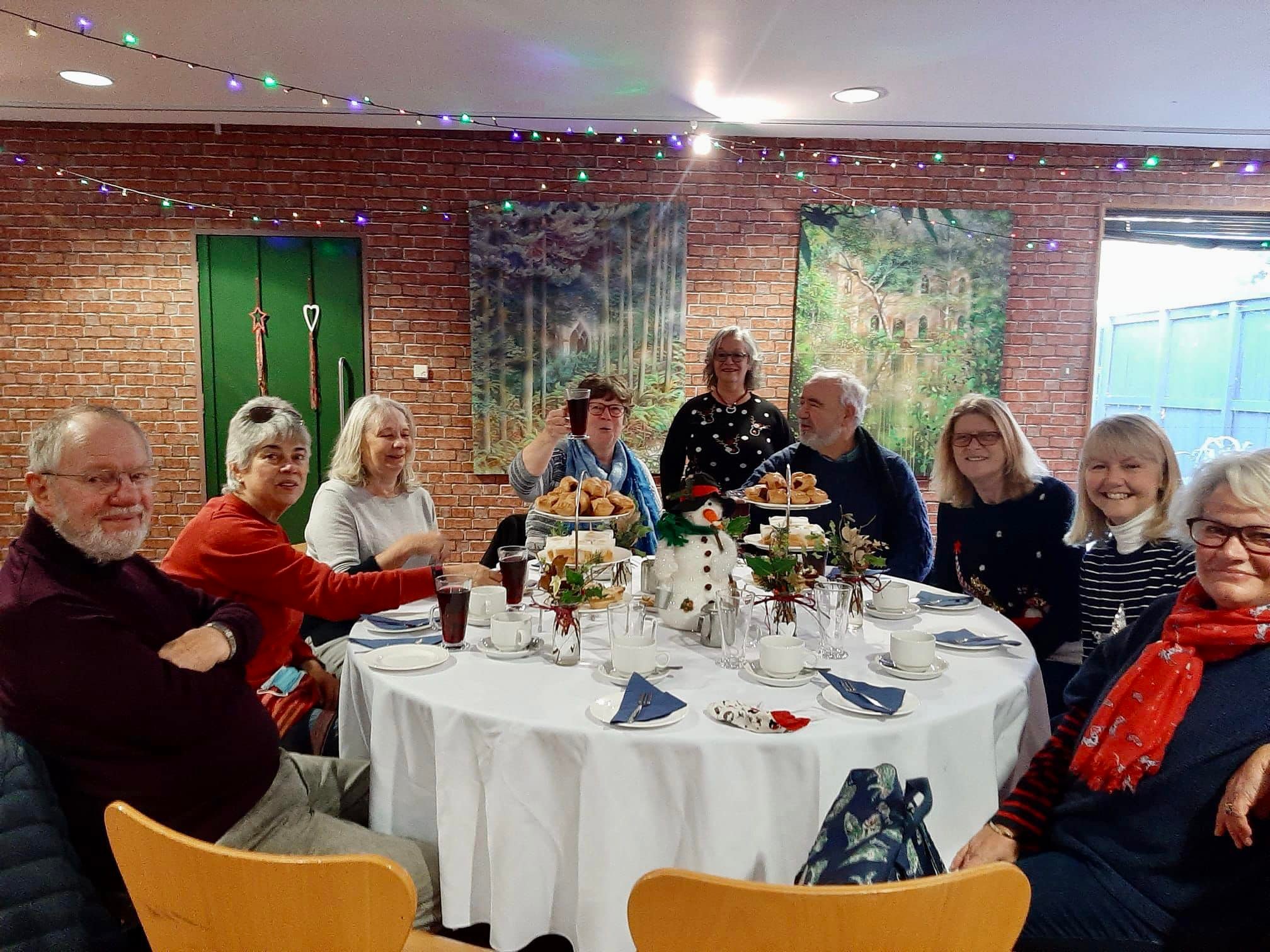 The icing on the festive cake was our performance in the streets of Cobham, singing songs from our Christmas repertoire and traditional carols outside Stonehill's Butcher's, entertaining the turkey-collecting crowds and encouraging passers-by to rest for a moment and sing along with us. Despite there being only a handful of singers, those who were there had a lovely time as they sung their hearts out, many of them wistfully remembering singing in the very same place in previous years at the "Cobham at Christmas" events. We've been invited back again next year, so hopefully those who missed this year will be able to join us then.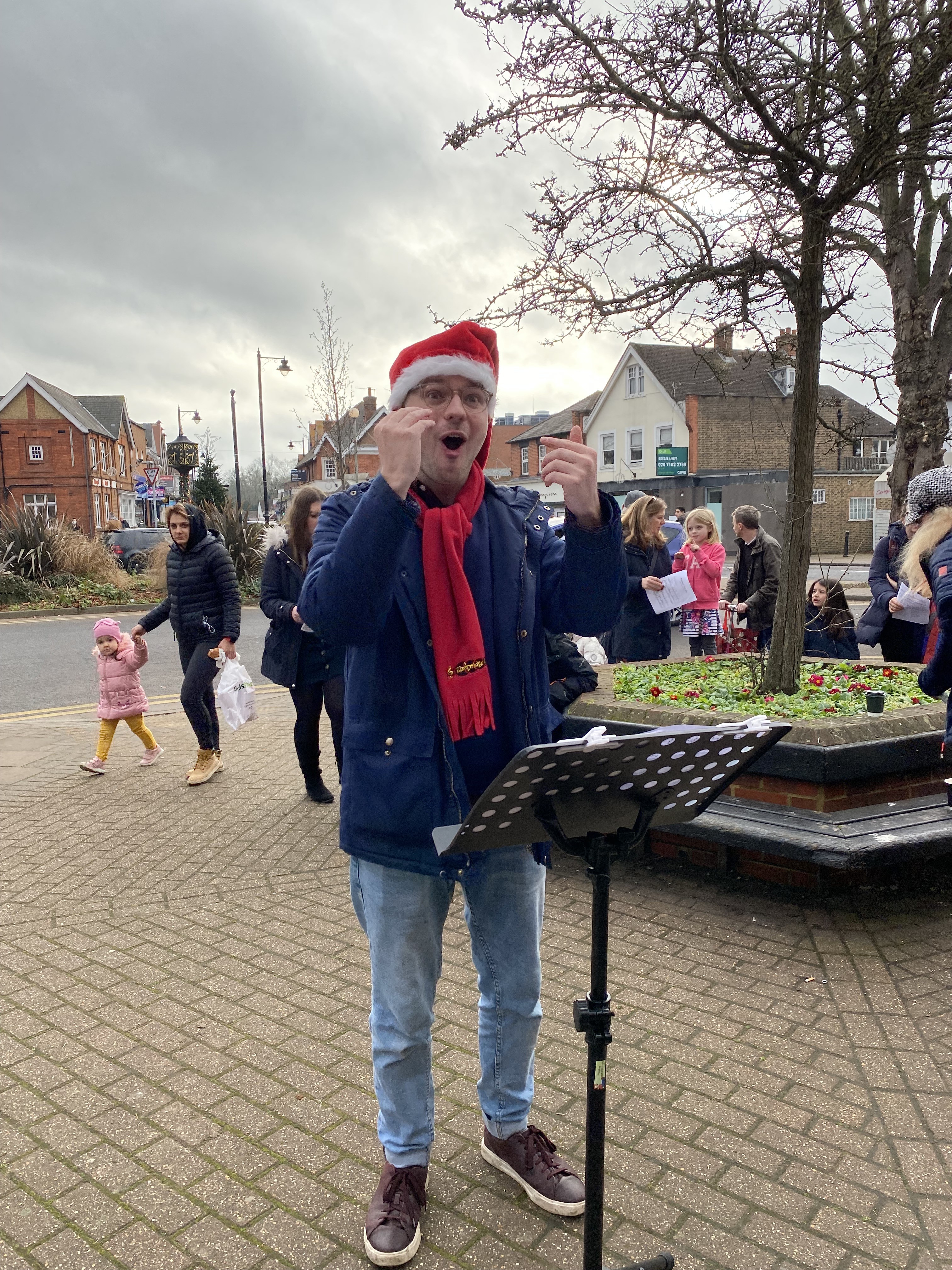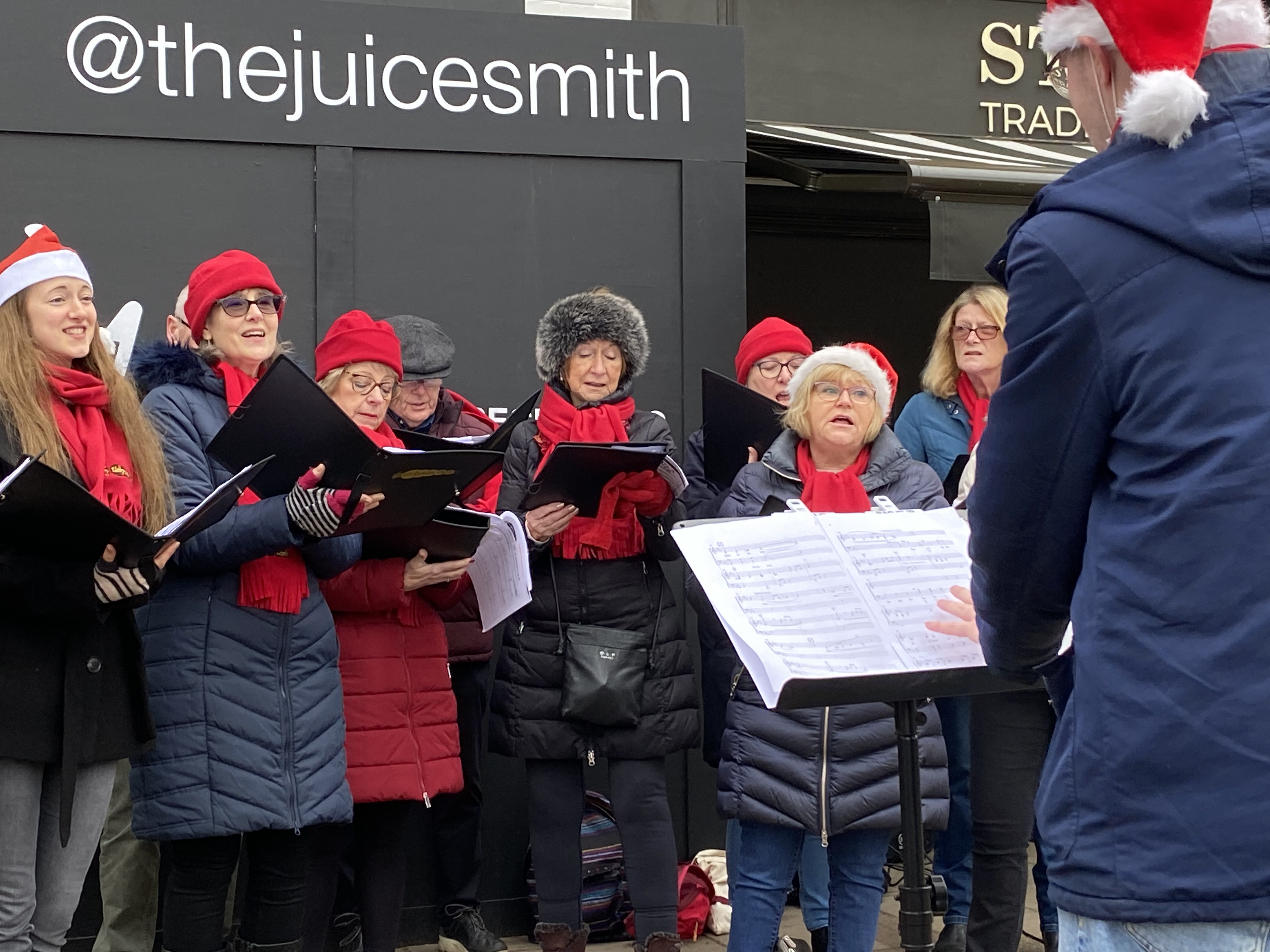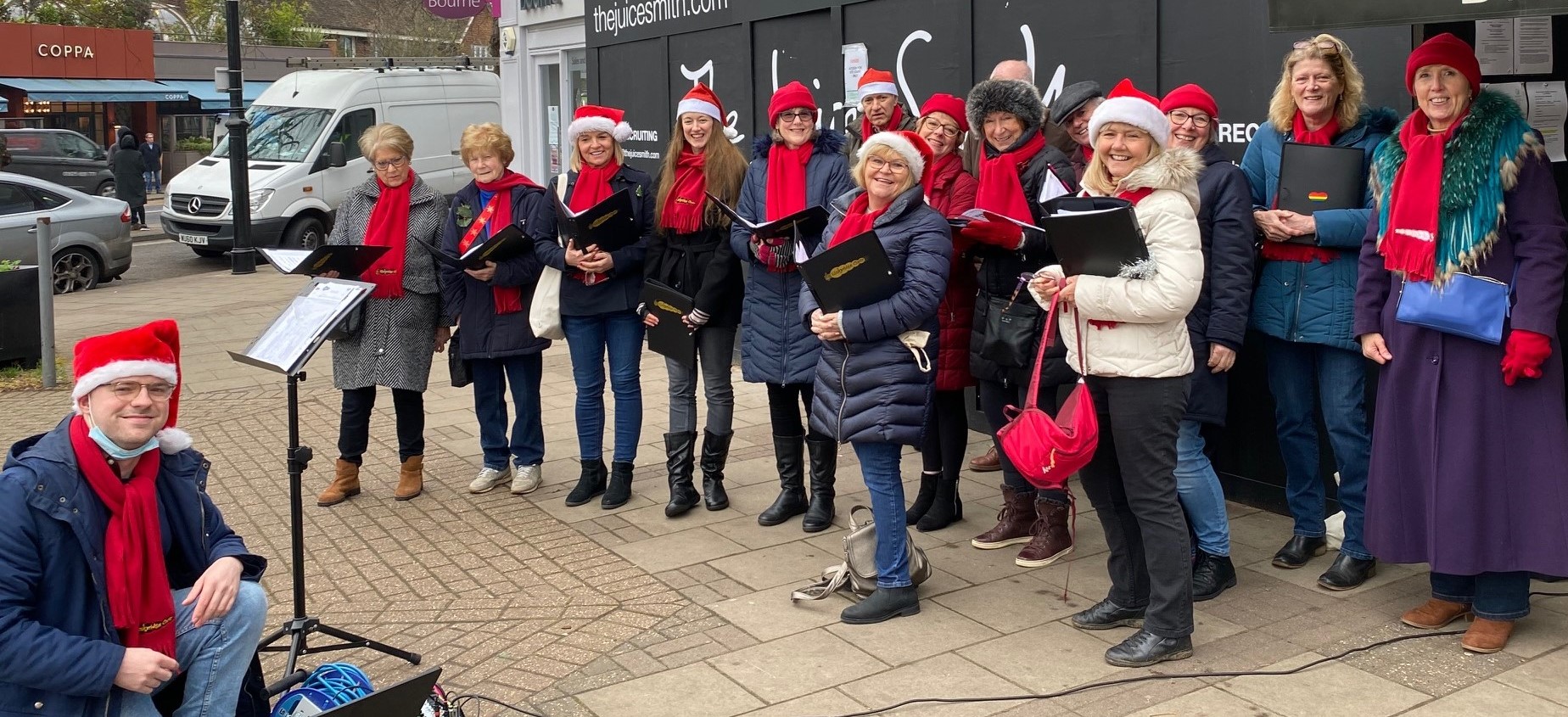 And now, we look forward to 2022, with a new rehearsal venue, new songs, new members and an exciting programme of events. Here's hoping that our plans are not interrupted this year, and above all, that we all stay happy and healthy.
Thank you to Hugh for his enthusiasm, committment and perseverance, to our Management Team for seeing us through some quite tricky and changeable times, and to our members for their continued support, passion and joy which they bring to rehearsal weekly. And a very happy and tuneful 2022 to all!